INDUSTRY NEWS
We think that the consuming field of terminal aluminum consumption is still in the process of expansion but the growth rate slows down. The rising cost will support the aluminum in the short run but the impact won't last for long time.
There is a prediction that the condition of excess supply will appear in the Chinese aluminum market in 2016. Chinese aluminum market is in the condition of short supply in 2016. Predicting that the growth rate of Chinese electrolytic aluminum production is 3.99% which decreased by 6.32% than 2015. Predicting the growth rate of Chinese electrolytic aluminum actual consumption is 8.93% in 2016, which increased by 0.56% than 2015. Predicting that the growth rate of Chinese electrolytic aluminum production will be 10.06% in 2017, and the growth rate of actual consumption of electrolytic aluminum product will be 6.09%. The distinction between output and consumption brings about a scissors difference, which will contribute to the obvious pick-up process of aluminum ingots inventory. These changes will result in a relatively obvious pressure for aluminum price in 2017.
Predicting that electrolytic aluminum mainly will run the commodity prices between RMB 11500- 14500 yuan/ ton/ in domestic in 2017. In the core range, the price will be RMB 12500- 13500 yuan/ ton. And the average price is around RMB 1300 yuan/ ton. The price interval of aluminum still runs around the cost interval of electrolytic aluminum. Because of the rapid rebound in the price of alumina and coal, the cost of domestic electrolytic aluminum enterprise will increased to RMB 13000 yuan/ ton. The price of alumina is RMB 2600- 2700 yuan/ ton. And there is also a prediction that the alumina price will increase to RMB 3000 yuan/ ton at the end of the year.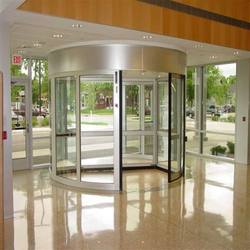 There is also a prediction that the price interval of domestic spot aluminum ingots will be RMB 12000- 15000 yuan/ ton. Meanwhile, the aluminum rising premiums will change from high premium situation into the flat premium even the premium.
Predicting that the price range of Aaron aluminum will be 1500- 1800 USD/ ton. And the Aaron aluminum price is impacted by Chinese aluminum price. Chinese electrolytic aluminum industry has already taken up about 60% of the global market. So the Aaron aluminum will be greatly affected by domestic aluminum price, and the weight of influence is over 50%.
Owing to the high pressure in the aluminum market in 2017, many people is not optimistic about the aluminum price. However, as a famous Chinese aluminum extrusion supplier, Linkedalu Metal Group Co.Ltd, always provide high quality aluminum profile in reasonable prices.