When all kinds of industries have greatly developed, the aluminum doors and windows industries become more and more e-commercial, which has a big impact on the whole industry. And it is getting more difficult for the aluminum doors and windows industries which become more e-commercial to set up a high trust image in the consumer's mind. In the aluminum doors and windows industries, many aluminum profile manufacturers hope to develop the enterprises by controlling the quality of products. When the aluminum doors and windows industries didn't get e-commercial, some aluminum profile suppliers had already ignored the quality of products to pursue more benefits. Under the new situation nowadays, the development of aluminum doors and windows industries not only need to follow the industry information, but also explore and adapt to the new operation mode of the consumers.
The biggest advantages of the network marketing are the convenience and the low cost. Network marketing reduces the rent for the stores and warehouse and the cost for product promotion and labors, which greatly reduces the cost. Especially under the circumstance where the network coverage in the whole society becomes more and more wide, the influence of the network will be bigger and bigger, and the status that the network occupied in the market is getting more important.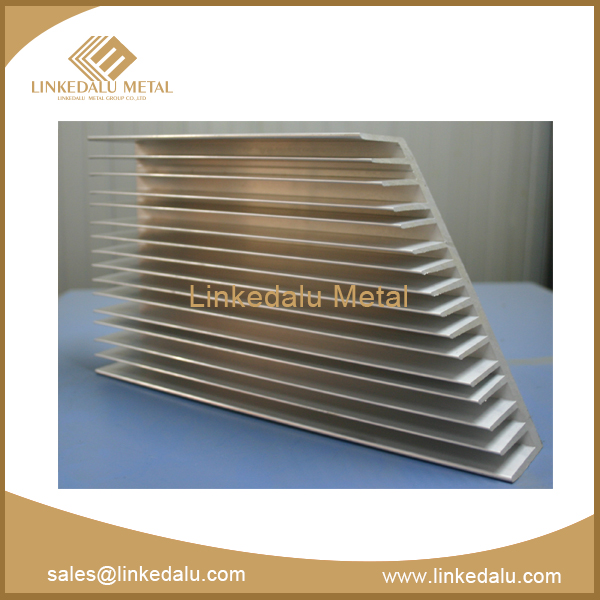 The disadvantages of the online sales are also obvious, especially for the aluminum doors and windows and other aluminum profiles such as the machining aluminum parts and aluminum heat sink. Because if the craft and the color and the materials of the aluminum profiles are not be experienced by costumers, it will be difficult to convince and promote the consumers. These disadvantages which cannot be overcome easily lead to that the online sales are only use to be the supplement of the traditional marketing. For instance, they can be the used to do some online advertising, and the promotion of the new products to attract consumers.
By 2030, the urbanization level will reach 65%- 70%, and it means that there will be a huge potential market for aluminum doors and windows industries. On the other hand, it also means that the competition will be more intense, which makes the aluminum doors and windows industries have to take some methods to cope with the problem. That the aluminum profile industries become more e-commercial gives rise to the development of whole industries.