INDUSTRY NEWS
When we produce the industrial aluminum profile, one of the most important aspects is how to control the hardness. Once the
industrial aluminum profile
has been produced with some flaws, costumers would like to complain it. So what should companies do for settling the problem of low hardness of industrial aluminum profile?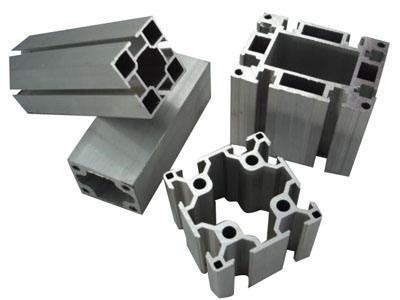 1.Control and set the furnace frequently: Usually, the real temperature of the stove is a little different from the temperature displayed by the temperature controller. So when we set the temperature of the stove, we should set it according to the actual temperature of the stove. The quality and hardness of the aluminum product are closely connected with the temperature fluctuation of the stove.
2.Pay attention to heat preservation: When processing the industrial aluminum profile, we should follow the technological process seriously to keep it warm. A few operating errors will affect the hardness of the industrial aluminum profile unqualified.
3.Before set the aluminum profiles in to the stove, the 6063 aluminum alloy should be separated from other special 6xxx series aluminum alloy. Even we have to set the 6063 aluminum alloy and other special 6xxx series aluminum alloy in on one stove together, we should use the technological process of the special aluminum alloy.
4.When combining the industrial Aluminum extrusion profiles, we should control the pressure carefully. There should have some space between profiles, especially combining the thick and small size aluminum profiles. Because of the thick and small size of aluminum profiles are not ventilated, so the space between them should be bigger than normal. When combine aluminum pipe, small size aluminum profile and aluminum board together as a pane, the aluminum pipe should be set in the low position, that is good for the air transfer.
The hardness of aluminum extrusion without aging treatment is normally lower than the standard. So before the aging treatment, the industrial aluminum profile cannot be sold as a product. Generally, every industrial aluminum profile should be processed by aging treatment to improve its hardness. The aging treatment has two different kinds- artificial aging and natural aging. Now the 6xxx series aluminum profile is mostly utilize the artificial aging treatment. And normally every industrial aluminum profile should be processed seriously and passed every process.