INDUSTRY NEWS
As the aluminum extrusion manufacturers know, once thealuminum profile is bended, it can not be reused any more. The recycle of aluminum profile can make many additional profits for the aluminum extrusion manufacturers. However, it is avoidable for the aluminum profile to be bending. So, this article will talk something about how to reduce or avoid the aluminum extrusion being scratched by bending in three key parts of lifting aluminum extrusion.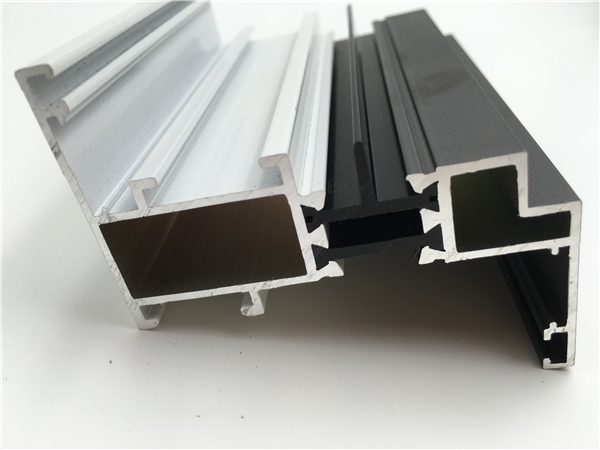 1. Straightening the aluminum extrusion:
Straighten the aluminum extrusion is a key part that is prone to bending thealuminum extrusion. The straightening worker must pay attention to the intensity of strength to straighten: if the strength is too large, it can cause the profile deformation, nosing or peeling; if the strength is too small, the profile will not be straight, resulting in bending.
2. Framing the aluminum extrusion:
This part is also very important. After sawing the needed length, the aluminum extrusion should be framed. Then, the framing worker should pay attention: is the profile large or small; is it an aluminum pipe or extruded from the plane mold? In general, the large profile and the aluminum pipe can be framed by lifting its two ends, which is not likely to cause bending. But the small profile and the profile extruded from the plane mold is very easy to cause bending by lifting its ends, so it should be loaded in frame by lifting at the middle of the profile. Besides, even so, it does not work for some aluminum profiles, such as: louvers, aluminum windows and doors profiles, glands, etc., so it must be placed on the aging profile and then loaded in the frame.
3. Placing on the shelves:
The hardness of billet by aging has been standard, so that the profile is not prone to bending, but for placing on the shelves, the lifting workers should try to avoid fluctuation vertically when holing the ends of the profile, because vigorously fluctuations will cause the aging aluminum profile bending.