INDUSTRY NEWS
The aluminum profile manufacturersare often annoyed with the aluminum die using and maintenance. Only an appropriate die using and repairing can service the aluminum profile as long as possible. Here, we will talk about it detailed in the five processes – die testing and kneading, die repairing, die burning, die transferring, and records.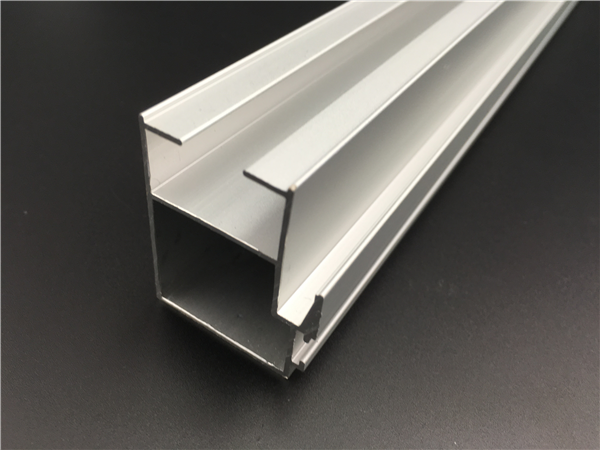 1. In the process of die testing and kneading, the following aspects should be paid attention to:
A. Before kneading, the conditions of die and bar temperature should meet the temperature requirements of kneading, and assure the core heating (dies' placement in the die oven is very important, and there need to be a certain heating space between the dies).
B. The kneading die must be aligned with the middle position to prevent dies from blocking and collapsing.
C. Different types of aluminum profile dies require the corresponding kneading speed to avoid the quick formation of undesirable materials.
D. In the kneading process, we should pay attention to the quality of bar in case of die collapse and so on caused by the impurities of bars.
2. The die repairing is a very important part. But before die repairing, the first thing to consider is its strength. The strength of the die is the basis on the die repairing. Usually, welding is the last choice because of its serious impact on the service life of die. Especially welding the work belt is very easy to shorten the service life of die. To modify the speed of aluminum profile die repairing, we usually choose to the quick local repair with decreasingly speed rather than the slow local resistance with increasingly speed. At this point, the burden on the die structure, to a certain extent, is relieved to ensure its service life. Of course, another way to increase the service life of die is to improve the die repairing technique to decrease the times of die testing.
3. In the process of die burning, we should pay special attention to scouring material, especially at screw holes or weaker area, and otherwise, it is prone to blasting the die.
4. The die transferring process should be carefully carried out to prevent collision with the work belt. Before the die transferring into the warehouse, it must be cleaned, and taken careful and detailed examination to avoid cracks and damage.
5. The finished dies must have the records of needed technical parameters, such as maintenance plans, processing details, kneading technology, etc, which are useful for the follow-up die repairing and copies the combination of dies or similar die targets, improving the pass rate of the die machining.
In general, the increase of the service life of kneading dies depends on the perfect link in the design, production, use and subsequent protection processes. The die life can not be improved at any single part but the useful combination of all along the link.