INDUSTRY NEWS
Why are there more and more aluminum profile manufacturers favoring with the aluminum extrusion? As we all know, by the aluminum extrusion, thealuminum profile can be formed easily sorts of aluminum products, which is not only can expand the business but also save costs of the aluminum profile manufacturers.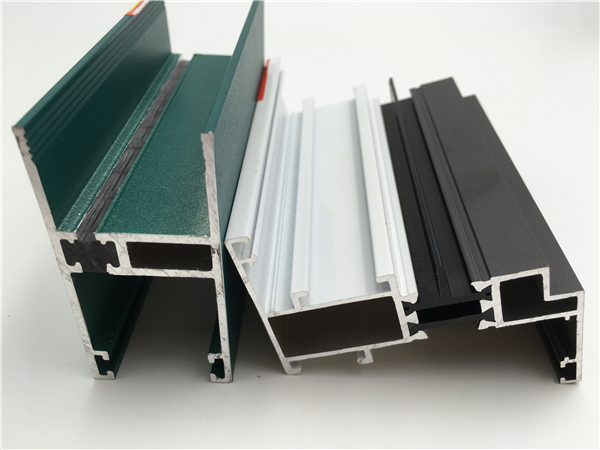 Compared with other processing methods, the kneading aluminum profiles have several significant advantages:
1. Less machining:
As the aluminum alloy can be kneaded into any clutter cross-section, under a reasonable pre-planning, the kneading aluminum profile can also be easily assembled, which is good to reduce the machining needs. And what's more, some special shape that other technologies can not achieve can only be formed by kneading.
2. Low cost of Aluminum kneading die: compared with other competitive materials processed by rolling molding, forging, etc., the aluminum kneading die costs lower.
3. High construction power: the kneading aluminum profiles are able to complete the maximum construction power. In the increasing demand, the local will be able to use the aluminum profile; in the low demand, the local will remove the aluminum profile.
4. Light weight:
The kneading aluminum profile has light weigh, high strength, and good wearing ability. Due to the difference in the functionality of aluminum and other competing materials, the equivalent of the composition of the aluminum structure is only about half of the other metal structures, and the other metals are not easy to process.
5. Diverse surface treatment and strong corrosion resistance
After powder or electrophoretic coating, the aluminum extrusion manufacturers can complete any desired color that their customers ask. Of course, it also contains natural silver or color anodized film.
6. Less protection: aluminum is a natural wearable metal, and the above surface treatment is able to enhance its versatility.